Who we are
Free Waters was founded by a group of friends in love with outdoor life, sporting activities and entertainment; they wished to make people know wonderful places and share their passion to new people.
For many years, as an association of river activities in the Veneto region, we have been promoting water sports and in particular rafting, kayaking, tubing and river trekking.
The growth of the team and the enthusiasm of those who participate in our proposals have led us to develop an increasingly broader project of outdoor activities and not just water sports. We like to call it an outdoor laboratory, people can share and try out tailor-made experiences, from adrenaline-pumping to cultural activities, from activities dedicated to the environment to those dedicated to food and wine… we don't have limits.
Le nostre attività sono inclusive e fanno sì che tutti possano vivere, con i propri tempi e modi, le esperienze che proponiamo.
Le attività sono organizzate da istruttori, accompagnatori e guide che praticano l'ambiente fluviale/lagunare ed escursionistico da molti anni e sono particolarmente preparati e sensibili rispetto la sicurezza in fiume e negli ambienti naturali.
Come Associazione siamo itineranti "i nomadi dell'outdoor" perché ci muoviamo dove ci porta il cuore, ma prevalentemente svolgiamo le nostre attività soprattutto in Veneto lungo la via del Piave, che dal Comelico sfocia nella splendida laguna veneta, un percorso ricco di storia, natura e paesaggi mozzafiato .
Abbiamo una base a Santo Stefano di Cadore, una a Falzè di Piave e una a Campalto.
Da quando siamo nati operiamo per agevolare l'accessibilità in tutte le attività che organizziamo, nel limite del possibile.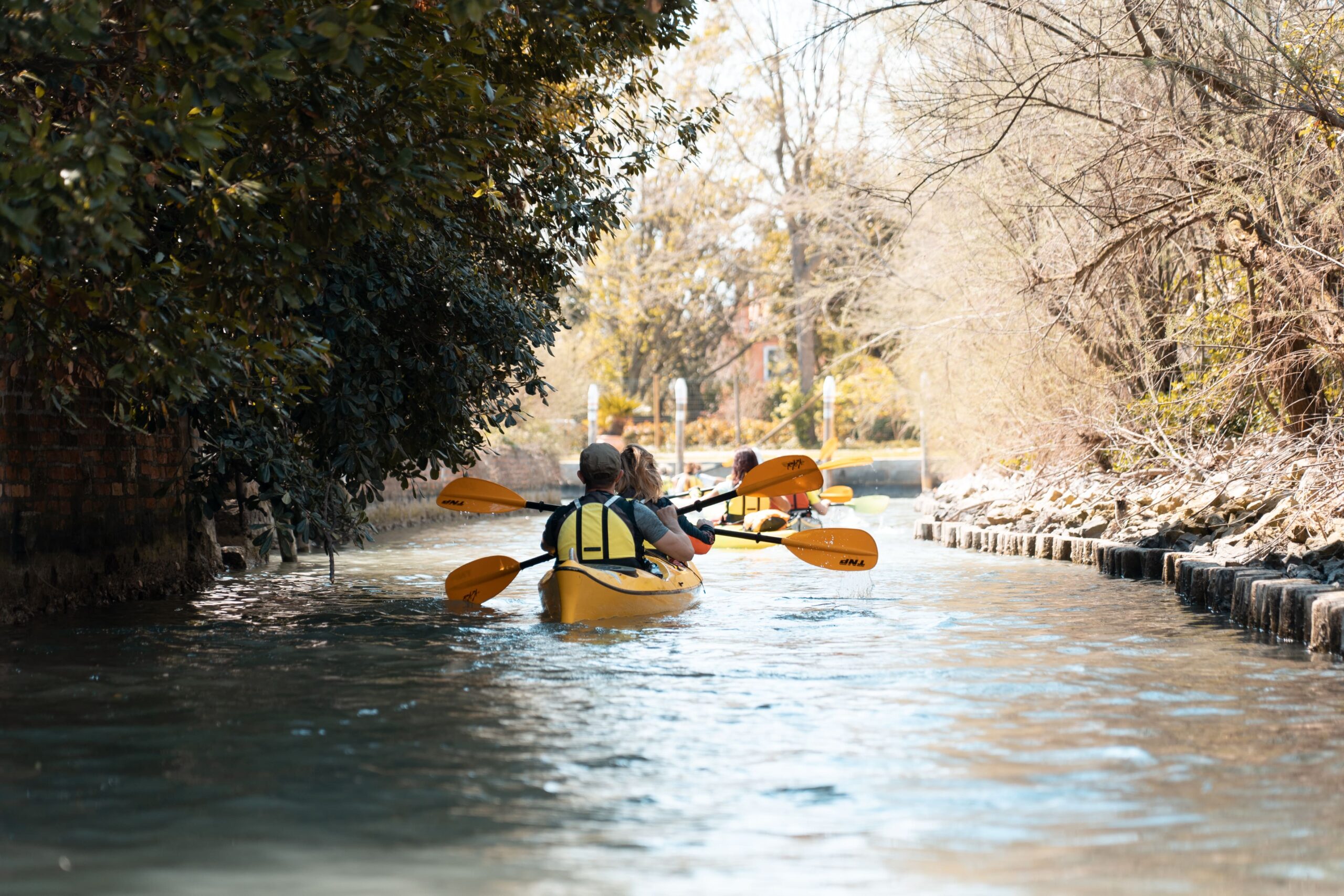 Scopri tutti gli eventi in programma!
Vivere un'esperienza immersi nella natura, divertendosi in buona compagnia, è fondamentale per noi. Free Waters crea sempre nuove esperienze caratterizzate da simpatia, semplicità e condivisione, i valori in cui crediamo.
Prenota